i changed it up a bit, all the riff-raff that was on the right is now at the very end of the page. i prefer the simplicity. it just works better since 98% of what i post are images.
i know ive been lagging but things will pick up soon, i promise!
to end this post i give you the creepy miu miu twins!
Ann & Tura Kenny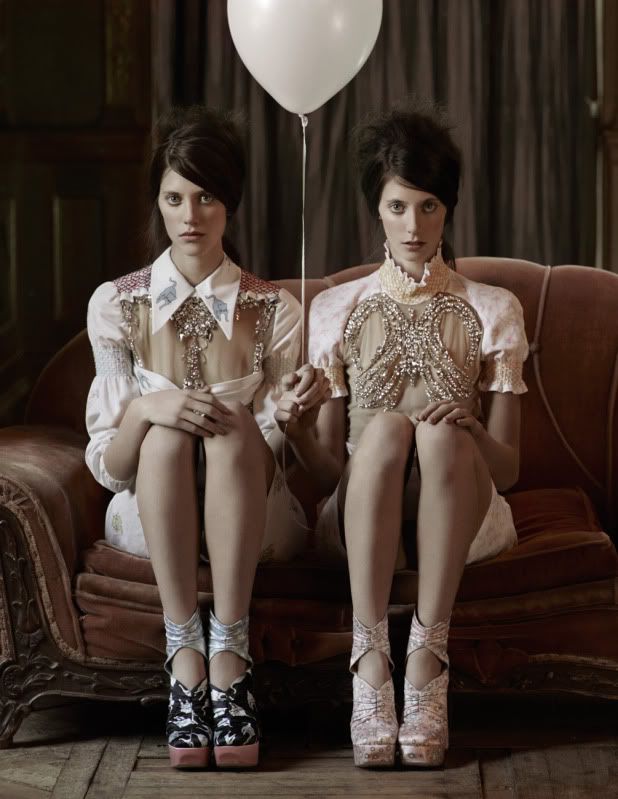 I've been obsessed with them as of late....get into it.